Creative Ways That Signature Pins Makes Use of Your Logo
Posted by Signature Pins | March 29, 2012 at 6:40pm | Topic: Custom Lapel Pins
If you're looking for creative ways to use your logo on products, look no further than Signature Pins. As a leading designer and manufacturer of promotional products, we work with businesses, organizations, clubs, and non-profits to come up with customized items rich in detail and visual appeal.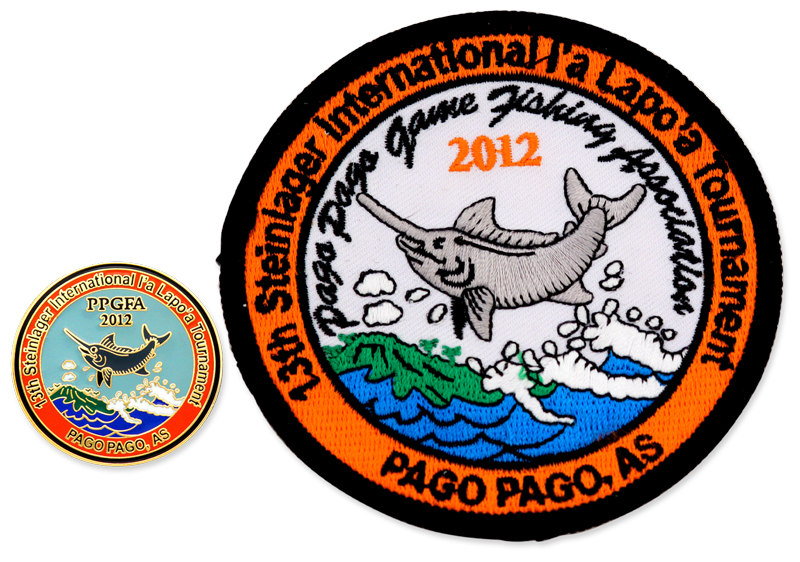 One of the very many ways that we are able to creatively use logos on our products is by taking an existing lapel pins design and turning it into a vibrantly colored patch. This is a unique way to advertise your business or organization. Because it can also be worn on an article of clothing or a hat, it isn't unusual to see your employees or club members wearing both a lapel pin and a patch wherever they go.

The customer whose products are featured in today's blog wanted a way for others to recognize his fishing association. Using a pre-existing design from a custom lapel pin, we were able to create the attractive patch shown here. We also have the ability to turn a logo into other products like lanyards, medallions or charms, and key rings. This allows businesses and organizations to have a variety of products on hand to giveaway throughout the year.

Personal branding is an important part of advertising. If you want to ramp up your efforts, you can do so easily by taking your logo and putting it on a variety of promotional products like lapel pins and patches. This allows you to appeal to a wider demographic of people and to also extend your advertising efforts to employees, volunteers, and club members.

See for yourself what all we can do for you. Visit http://www.signaturepins.com to view the many different products we offer. Once you've found one that you like, contact us by emailing your logo to info@signaturepins.com. You can also call 1-800-480-6822 toll-free to speak to a representative about your ideas or concepts. As always, our design services are free and we provide free shipping on your order.