Cloisonne Pins
Jewelry Quality. Class & Style.
Cloisonne Pins
A good first impression may be all that it takes to bring your business or organization to the next level professionally. Cloisonne lapel pins, like fine jewelry, are highly regarded because of their unique appearance and modern appeal.
Cloisonne Lapel Pins: When Quality Matters
When it comes to winning over new customers or gaining the trust of new members, nothing makes a better first impression than a Cloisonne lapel pin. This outstanding style of lapel pin takes two bronze die-cut molds, one of the outline of your pin and a second of any cutouts, to create a product rich in style and detail. Each color is individually hand-filled with a powdered glass-like substance and fired at 1600 degrees Fahrenheit. This process helps the colors to hold fast and prevents them from bleeding or smudging.
When should you use Cloisonne pins?
Cloisonne lapel pins are the perfect solution when your design requires clearly separated colors or sharp contrasts in colors. They are especially well suited for award and recognition pins when you want to present something with a high perceived value.
Cloisonne pins give you :
A jewelry-like finish.
A higher perceived value.
Custom shapes and sizes.
Bright, custom-matched colors.
A smooth hand-polished finish.
FAST, EASY ORDERING, OUTSTANDING QUALITY AND SUPERIOR CUSTOMER SERVICE
Custom Lapel Pin Pricing
*Free single-sided mold with every key chain order
* Antique process adds $0.10 per keychain
We offer a variety of different optional attachments
Lapel Pin Attachment Options
Butterfly Clutch
Included with Order
Deluxe Clutch
$0.30/ea
Key Ring
$0.75/ea

Cufflink
$1.00/ea
Jewelry Clutch
$0.40/ea
Safety Pin
$0.25/ea
Magnetic Back
$0.75/ea (2 Pieces)
Military Clutch
Included with Order
Bar Magnet
Bar magnets: $1.25 each or $1.50 each for 2" lapel pins
INCREASE THE MEMORABILITY OF YOUR PROJECT
Presentation Options
FAST, EASY ORDERING, OUTSTANDING QUALITY AND SUPERIOR CUSTOMER SERVICE
Metal Plating Options
High Polished Copper
High Polished Bronze
Antique Silver
High Polished Silver

Black Nickel
Antique Copper
Antique Gold
Black Metal

High Polished Gold
Antique Bronze
INCREASE THE MEMORABILITY OF YOUR PROJECT
Artwork Requirements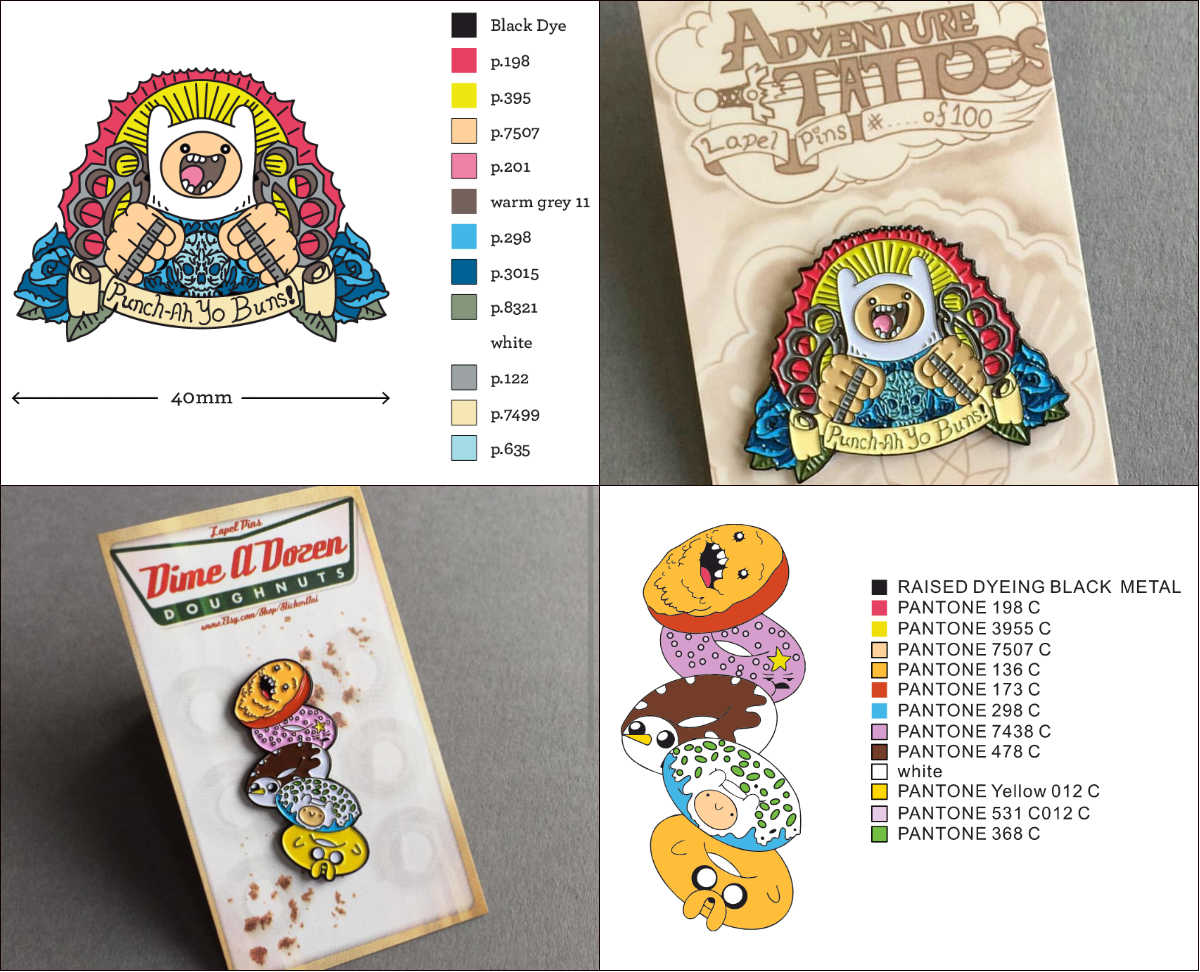 Signature Pins staffs a full graphic art department To best prepare the artwork for your Lapel Pin designs.
Please keep in mind that when submitting an estimate, a design is not required. If you do not have a design available, our art team can create a digital rendering based solely on the ideas you submit with your request for an estimate.
Dependable Service with Consistent Quality
Hundreds of Clients have Experienced Our Exceptional Service