Die Struck Pins
Jewelry Quality. Class & Style.
Die Struck Pins
Sophisticated styling and elegant design make die struck lapel pins a favorite choice for employee recognition gifts, years of service awards, and academic achievements.
Satisfy Discerning Tastes with Distinctive Die Struck Lapel Pins
They're perfect for formal ceremonies such as graduation, or to present to your most valuable employees. With the look of fine jewelry, it's easy to see why recipients cherish them as treasured keepsakes, often proudly wearing them for years.
The intricate detailing of these customized lapel pins means you can easily recreate your company logo or add an inspiring motto. Crafted with your choice of iron, brass, or copper, the softer metal ensures a sharp imprint on every pin. The polished surface contrasts with the recessed areas just enough to add a richness and depth not available in other pin styles.
Die struck pins offer a number of advantages, including:
A manufacturing process that allows for creating nearly any shape.
Sharper images and intricate detailing.
A range of metal plating choices to match every need.
Classic styling often preferred by corporations and academic institutions.
Individual packaging for protection during shipping.
The best choice for both quality and price.
FAST, EASY ORDERING, OUTSTANDING QUALITY AND SUPERIOR CUSTOMER SERVICE
Custom Lapel Pin Pricing
*Free single-sided mold with every key chain order
* Antique process adds $0.10 per keychain
We offer a variety of different optional attachments
Lapel Pin Attachment Options
Butterfly Clutch
Included with Order
Deluxe Clutch
$0.30/ea
Key Ring
$0.75/ea

Cufflink
$1.00/ea
Jewelry Clutch
$0.40/ea
Safety Pin
$0.25/ea
Magnetic Back
$0.75/ea (2 Pieces)
Military Clutch
Included with Order
Bar Magnet
Bar magnets: $1.25 each or $1.50 each for 2" lapel pins
INCREASE THE MEMORABILITY OF YOUR PROJECT
Presentation Options
FAST, EASY ORDERING, OUTSTANDING QUALITY AND SUPERIOR CUSTOMER SERVICE
Metal Plating Options
High Polished Copper
High Polished Bronze
Antique Silver
High Polished Silver

Black Nickel
Antique Copper
Antique Gold
Black Metal

High Polished Gold
Antique Bronze
INCREASE THE MEMORABILITY OF YOUR PROJECT
Artwork Requirements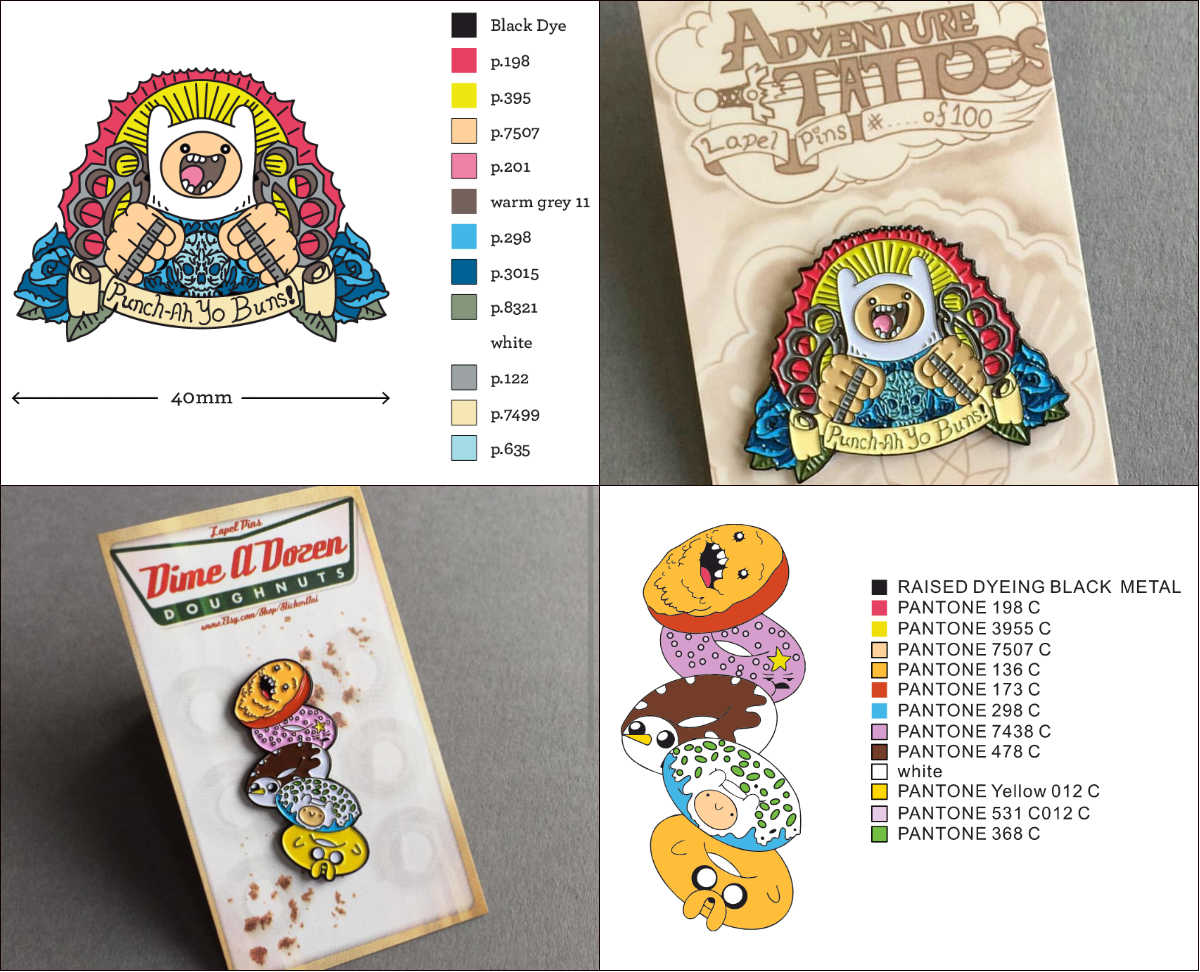 Signature Pins staffs a full graphic art department To best prepare the artwork for your Lapel Pin designs.
Please keep in mind that when submitting an estimate, a design is not required. If you do not have a design available, our art team can create a digital rendering based solely on the ideas you submit with your request for an estimate.
Dependable Service with Consistent Quality
Hundreds of Clients have Experienced Our Exceptional Service